Time zones
Thursday December, 3 2020:
Conference starts:
Los Angeles, USA (CET -9): 03:00 AM
Houston, USA (CET -7): 05:00 AM
New York, USA (CET -6): 06:00 AM
São Paulo, Brazil (CET -4): 8:00 AM
London, UK (CET -1): 11:00 AM
Uppsala, Sweden (CET — UTC/GMT +1): 12:00 PM
New Dehli, India (CET +4:30): 16:30 
Beijing, China (CET +7): 19:00 
Tokyo, Japan (CET +8): 20:00 
Sydney, Australia (CET +10): 22:00 

Click on a session to access more information and the respective abstracts. Only the presenting author's name is listed in the schedule below.
Please note that the times are presented in CET (Central European Time)
User was not found. Please try again.
There was an error fetching your program. Please try again.
Thursday 3 December
11:50
Lectures -- session 1
Zoom meeting
11:50-14:00 - Thursday 3 December
14:00
Break
Zoom meeting
14:00-15:00 - Thursday 3 December
15:00
Lectures -- session 2
Zoom meeting
15:00-17:00 - Thursday 3 December
17:00
Break
Zoom meeting
17:00-18:00 - Thursday 3 December
18:00
Lectures -- session 3
Zoom meeting
18:00-19:20 - Thursday 3 December
Friday 4 December
12:00
Lectures -- session 4
Zoom meeting
12:00-14:00 - Friday 4 December
14:00
Break
Zoom meeting
14:00-15:00 - Friday 4 December
15:00
Lectures -- session 5
Zoom meeting
15:00-17:00 - Friday 4 December
17:00
Break
Zoom meeting
17:00-18:00 - Friday 4 December
18:00
Lectures -- closing session
Zoom meeting
18:00-19:40 - Friday 4 December
Thursday 3 December 2020
11:50 – 14:00

Lectures — session 1

, Zoom meeting

11:50 – 12:00

Welcome and Introduction


Roland Lindh

12:00 – 12:40

"Löwdin's Density Matrices as the Foundation for Indicating Multi-reference Error in Single reference Coupled-cluster theory."
Rodney Bartlett1,Young Choon-Park1,Nicholas Bauman1,Ann Melnichuk1,Duminda Ranasinghe1,Ajith Perera1
1 Quantum Theory Project, University of Florida

12:40 – 13:20

30 years wave-packet dynamics at conical intersections
Wolfgang Domcke1
1 Technical University of Munich

13:20 – 14:00

The Periodic Table, and some predictions for new, simple, inorganic species
Pekka Pyykkö1
1 Department of Chemistry, University of Helsinki, Finland
14:00 – 15:00

Break

, Zoom meeting
15:00 – 17:00

Lectures — session 2

, Zoom meeting

15:00 – 15:40

TWINKLE, TWINKLE LITTLE STAR : QUANTUM CHEMISTRY IN THE INTERSTELLAR MEDIUM
Franco Gianturco1
1 INSTITUTE OF ION PHYSICS, THE UNIVERSITY OF INNSBRUCK, INNSBRUCK, AUSTRIA and LINACRE COLLEGE, OXFORD UNIVERSITY, OXFORD, UK

15:40 – 16:20

Quantum chemistry applied to electron driven processes
Spiridoula Matsika1,Mushir Thodika1,Cate Anstöter1
1 Temple University

16:20 – 17:00

Multicomponent quantum chemistry: Integrating electronic and nuclear quantum effects via the nuclear-electronic orbital method
Sharon Hammes-Schiffer1
1 Yale University
17:00 – 18:00

Break

, Zoom meeting
18:00 – 19:20

Lectures — session 3

, Zoom meeting

18:00 – 18:40

Classical molecular dynamics simulations of electronically non-adiabatic processes
William H. Miller1
1 University of California, Berkeley

18:40 – 19:20

Real-time path integral methods for condensed-phase quantum dynamics
Nancy Makri1
1 University of Illinois at Urbana-Champaign
Friday 4 December 2020
12:00 – 14:00

Lectures — session 4

, Zoom meeting

12:00 – 12:40

Scaled Schrödinger equation and the accurate and efficient methodology for solving the Schrödinger equation formulated therefrom
Hiroshi Nakatsuji1,Hiroyuki Nakashima1
1 Quantum Chemistry Research Institute

12:40 – 13:20

Better than nothing? The Search For Quantum Interference Based Single-molecule Insulators
Gemma C. Solomon1
1 Nano-Science Center and Department of Chemistry, University of Copenhagen, 2100 Copenhagen Ø, Denmark

13:20 – 14:00

Multi-component quantum chemistry
Markus Reiher1
1 ETH Zurich, Lab. f. Phys. Chem., Vladimir-Prelog-Weg 2, 8093 Zurich, Switzerland
14:00 – 15:00

Break

, Zoom meeting
15:00 – 17:00

Lectures — session 5

, Zoom meeting

15:00 – 15:40

Low-temperature catastrophe of many-body perturbation theory for thermodynamics
So Hirata1,Punit K. Jha1
1 University of Illinois at Urbana-Champaign

15:40 – 16:20

We have no time for science as usual.
Alan Aspuru-Guzik1
1 Chemical Physics Theory Group, Department of Chemistry, University of Toronto, Toronto, ON, M5S 3H6 Canada

16:20 – 17:00

Molecules in Motion:Recent progress in fundamental aspects of intramolecular primary processes
Martin Quack1
1 Physical Chemistry ETH Zurich , CH 8093 Zurich, Switzerland, www.ir.ETHz.CH
17:00 – 18:00

Break

, Zoom meeting
18:00 – 19:40

Lectures — closing session

, Zoom meeting

18:00 – 18:40

From Orbitals to Observables and Back
Anna Krylov1
1 Univiersity of Southern California

18:40 – 19:20

Quantum Machine Learning for Accurate and Low-Cost Computational Chemistry
Thomas F. Miller1
1 California institute of technology

19:20 – 19:40

Closing remarks


Roland Lindh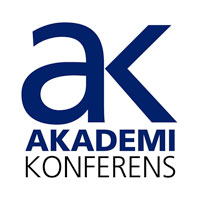 Important dates
Conference dates: December 3–4, 2020